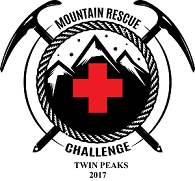 Get ready for the race!
We will be posting more information about the 2018 Mountain Rescue Race challenge in the coming weeks. Check back soon. We will also post when registration is open on our Facebook page.
---
When: Saturday, October 6, 2018
Where: TBD

TBD

What: A fundraiser for the Alaska Mountain Rescue Group to purchase a new rescue vehicle for towing in order to maintain, service, and deploy our rescue snowmachines. Having a winter-ready mission vehicle will increase our response capabilities in the wake of state funding that may decrease availability of Alaska State Trooper helicopters. Thanks to community support last year, we were able to purchase a new snowmachine trailer/Incident Command Post. We are now raising funds for a towing vehicle.
---
SPONSORED BY:
Main Sponsor:
___________________________________________________
>